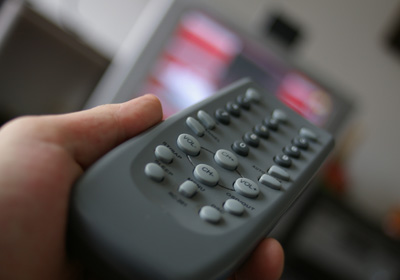 One of parents' greatest challenges is the influence of the mass media of entertainment on their children.  The media, for good and for ill, is a primary teacher of all things not covered in the classroom:  social behavior, expectations, what's in and what's out,  vocabulary (*#!*#@) . . . .  There is hope though — children can be taught to be media-wise.  Ted Baehr's briefing will enable you to teach your children to be media-wise, will reveal the wide influence of the mass media, and show you that the entertainment industry can be turned to toward the good, the true, and the beautiful.
REGISTER FOR THIS EVENT
About Ted Baehr

Ted Baehr is Founder and Publisher of Movieguide® and is a well as a noted critic, educator, lecturer, and media pundit. Ted was president of the organization that produced The Chronicles of Narnia: The Lion, Witch and the Wardrobe for CBS-TV in 1980, boasting 37 million viewers and winning an Emmy Award.
Ted is also Chairman of the Christian Film & Television Commission®, a non-profit organization dedicated to redeeming the values of the mass media of entertainment by influencing the entertainment industry and by informing and equipping the general public of the impact that the mass media has on its audiences.  The CFTVC is the only active liaison between studio executives and the general public for issues of family entertainment and faith.
Ted has been a featured guest on Oprah, Hannity and Colmes, CNN, ABC, Fox News, MSNBC, and Entertainment Tonight.
Recommended Reading